Our History
From an ancient tracition of bakers, Panificio San Pietro was born into the heart of Valle D'Itria (Apulia Region).
Unique in its kind, it offers a wide range of products, all handmade, respecting the old recipes of the past and safeguarding the genuinity of the ingredients and products offered to its customers.
You can find Panificio San Pietro in Martina Franca at the following addresses:
Prima Traversa Via Madonnina 15-19 - Martina Franca
Via Pietro del Tocco 23-25 - Martina Franca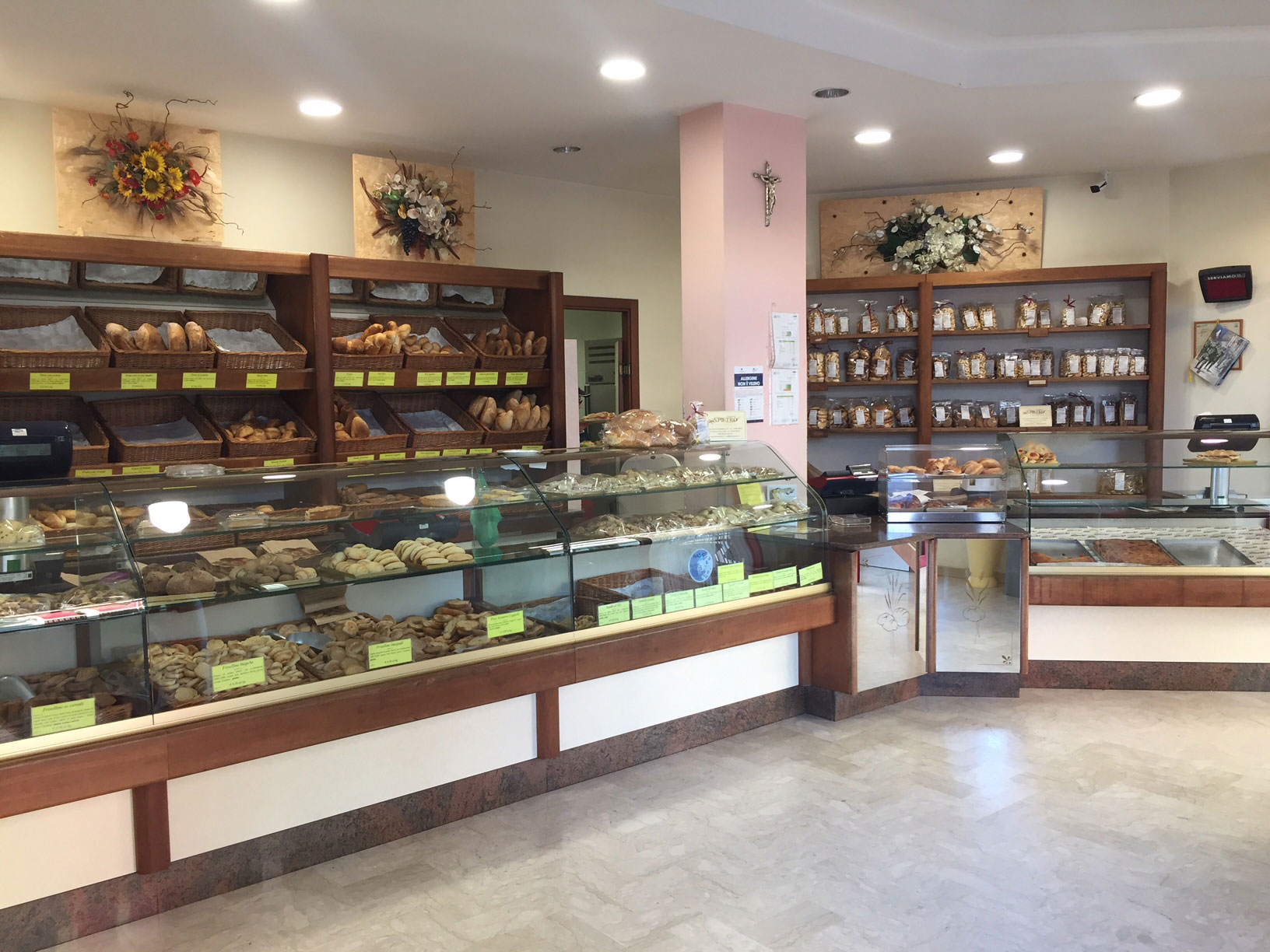 Via Cisternino 165/C - Locorotondo
The story tells that the name "Panificio San Pietro" (litteraly Saint Peter Bakery) was chosen in 1968 by the first owner, Pietro Raguso, who decided to confer this name being the tradition of the time to assign names of important saints to commercial activities that had a direct link with the symbolism of Catholic religion. The oven, the point of production of bread, the primary good for excellance and symbol of sharing and union, was therefore the most characteristic example that was well suited to receive such a celebration. The choice of the name of the first Pope in the history of the Catholic Church gave a touch of majesty to the identified denomination. At the time, the headquarters of the San Pietro Bakery was located in Via Fanelli.
In 1974, at the tender age of 14, Martino Palmisano starts to work for Panificio San Pietro; he immediately distinguished himself, in the eyes of his teacher, for the innate qualities of management and organization of the entire production area. Martino, reached the age of majority, became the responsible for the Panificio San Pietro production area and, in 1980, he took over the business, continuing to work in close collaboration with Raguso, who maintained the sale of the products produced by Martino.

In 1992, Martino decided to move the production site from Via Fanelli, where the store will still remain until the retirement of Mr Raguso, to an area of ​​Martina Franca expanding at that time. This is how the headquarters of Prima Traversa Via Madonnina, the current point of production and sales, was born.

In 2000, Martino opened a new sale point in an area of ​​Martina Franca, Via Pietro del Tocco, that will soon become a very popular transit point and a center of peripheral business activities.
In 2011 Michele, the second son of Martino, opens a new store in Locorotondo, a town bordering Martina Franca, among the major tourist centers of the beautiful Valle d'Itria. The store is located in Via Cisternino 165 C, a few steps from Piazza Mitrano.

In 2012 Valeria, the eldest daughter of Martino, took over the management of the Via P. del Tocco store.

In 2018 Panificio San Pietro opens its online shop ready to overcome regional and national boundaries, continuing to offer high quality artisan products and taking care of the customer with the same care and respect as ever done.